China Superior Tactical Gear Suppliers
Tactical gear suppliers specialize in the customized production of tactical backpacks, tactical vests, gun bags, tactical belts, etc.
AET's ability to customize tactical equipment
We stay atop the latest trends and innovations to deliver cutting-edge tactical gear solutions.
Established in 2009, AET is a leading manufacturer and supplier of high-quality tactical gear and equipment.
Headquartered in Fujian, China, our factory has over 14 years of experience specializing in security and protection tactical bags, tactical vests, gun bags, modular pouches, and tactical accessories for law enforcement, military, security professionals, and civilians alike.
With a strong in-house design team of over 25 experts, we have an extensive portfolio of over 1,800 tactical product models and the capability to customize designs to meet diverse customer needs.
AET TACTICAL is the trusted partner for tactical brands and buyers worldwide.
Our products are known for their durability, versatility, and intelligent features. We use top-grade materials and components, and rigorous in-house quality control, to ensure consistent premium standards.
AET TACTICAL operates two large warehouses in the United States to provide quick order fulfillment and reliable 2-3 day delivery to any location in the US.
We also have dedicated customer service teams in California and Texas to provide exceptional after-sales support and handle warranty claims.
As a fully dynamic and responsible business, we are licensed to export controlled goods and hold all required certifications. We can produce BSCI and Sedex audited products when required. With extensive expertise, customer-focused service, and end-to-end capabilities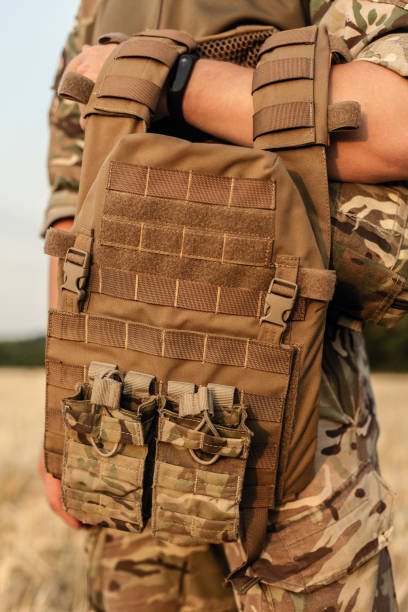 Military equipment suppliers and manufacturers
Our team pours their passion into understanding your needs and engineering solutions that give you a tactical edge. We stand behind everything we make because your missions are our missions.
Why customers choose AET's customized tactical equipment
customized tactical gear services
Custom Tactical Gear Solutions: Collaborative Engineering, Rapid Prototyping, and Reliable Manufacturing
Expert Collaboration : Our engineering team works closely with you to understand your specialized requirements and design optimal solutions.
Prototype Development – We rapidly create prototypes and samples so you can test and refine designs for maximum field performance.
Flexible Production – Our manufacturing has the agility to accommodate small batch or large volume production runs.
Quality Assurance – Every custom product undergoes rigorous quality testing to ensure reliability and durability.
Ongoing Innovation – We continuously improve designs through R&D investments and feedback from the field.
Responsive Support – Our customer service provides support from design through delivery and beyond.
Trusted Supply Chain – We manage sourcing, manufacturing, and logistics of your program efficiently.
Rely on our experience and capabilities to deliver tactical gear precisely tailored to your unique specifications and operating environments. Contact us today to get started on designing your customized solution.
Industry knowledge about tactical equipment
As an influential and professional tactical equipment supplier, AET GEAR has the ability to provide one-stop product solutions to all customers.
Ready to Work Together? Build a project with us!
Frequently Asked Questions