Tactical Waist Bag Suppliers
In the Waist, On the Go: Uncompromising Performance for the Modern Warrior.
AET-Customized Tactical Waist Bag Factory
A tactical fanny pack, also commonly referred to as a tactical fanny pack or fanny pack, is a compact and versatile bag designed to be worn around the waist. These backpacks are typically used to carry only small items in a convenient and easy-to-reach manner, especially in outdoor, military, or tactical situations.
AET makes custom tactical fanny packs that are durable, using materials like nylon or polyester for increased abrasion resistance. They also feature reinforced seams and high-quality zippers for longer life.
It's no secret that tactical fanny packs are frequently used by hikers, campers, hunters, and other outdoor enthusiasts who need to be hands-free and access items quickly and easily. Therefore, the tactical waist bags produced by AET have multiple compartments and pockets, and some styles are equipped with MOLLE webbing to help users organize equipment effectively, making it very easy to upgrade equipment.
At the same time, tactical fanny packs also make great everyday carry or travel companions, holding items such as wallets, keys, smartphones, and other daily essentials. In military and law enforcement applications, it can be used to carry ammunition, first aid supplies, communications equipment, or mission-specific tools. Some of our AET tactical fanny pack models are also specifically designed for concealed carry of firearms, with dedicated compartments for discreet and safe transport of firearms.
All in all, tactical belt bags are widely used. As a well-known tactical backpack factory and supplier in the industry, AET has the ability to produce customized tactical belt bags that meet the needs of all application scenarios. If you have relevant questions, you can contact us at any time.
Most Popular Military Tactical Waist Bag Styles
Design style that keeps pace with the times, the most fashionable and practical customization concept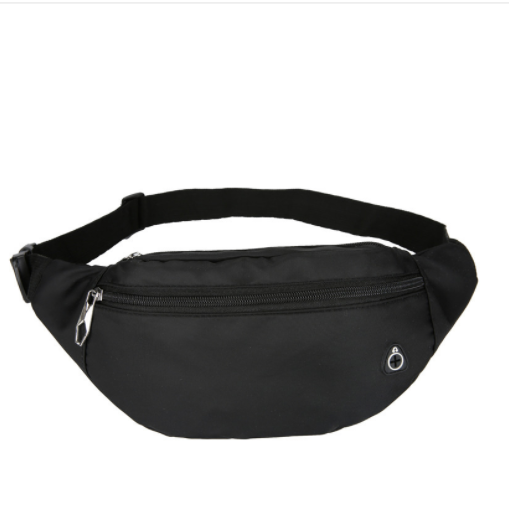 Portable tactical belt pack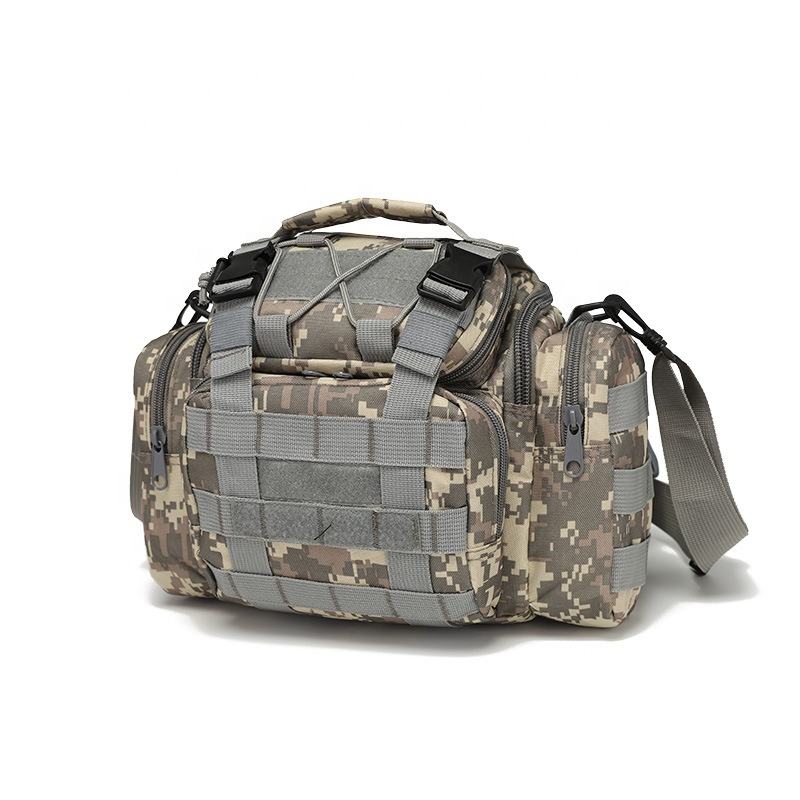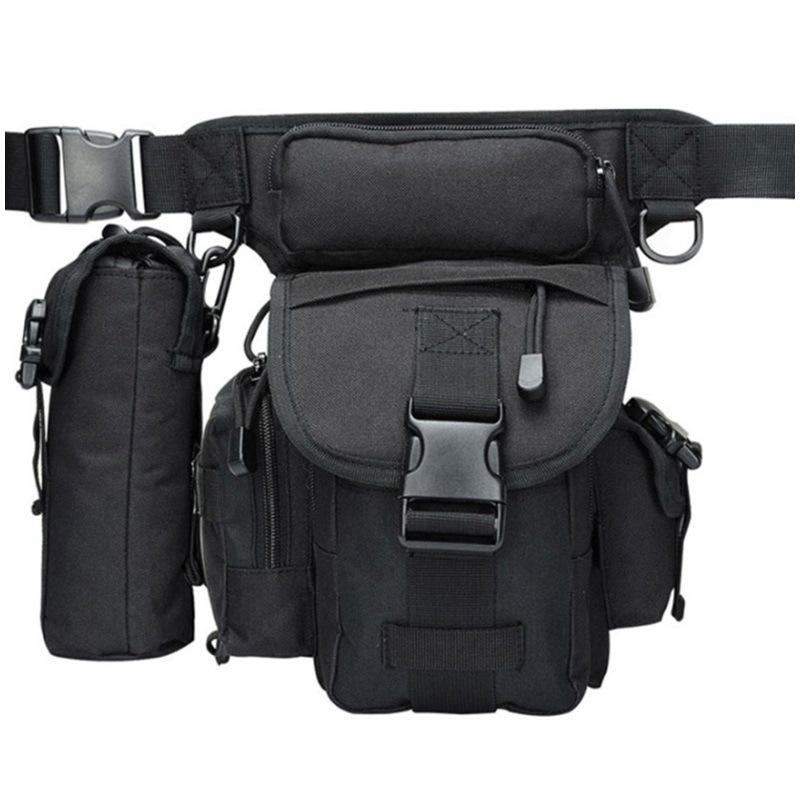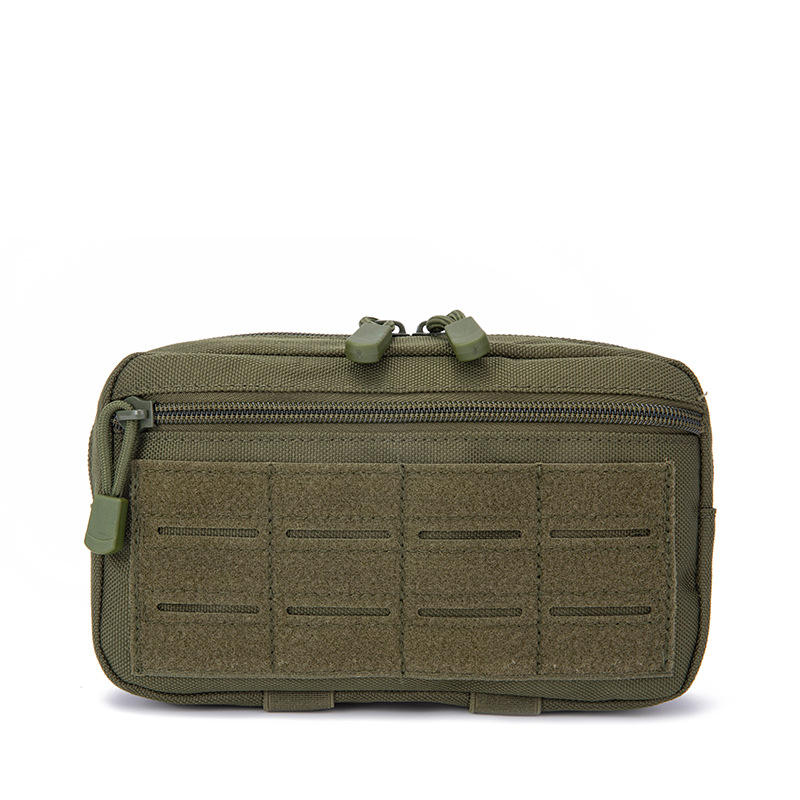 Fanny Pack For Concealed Carry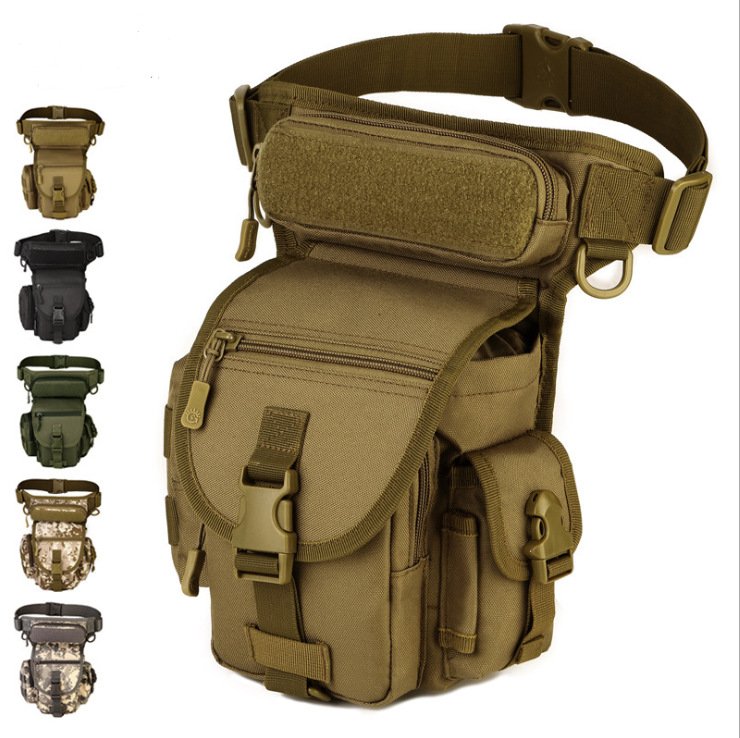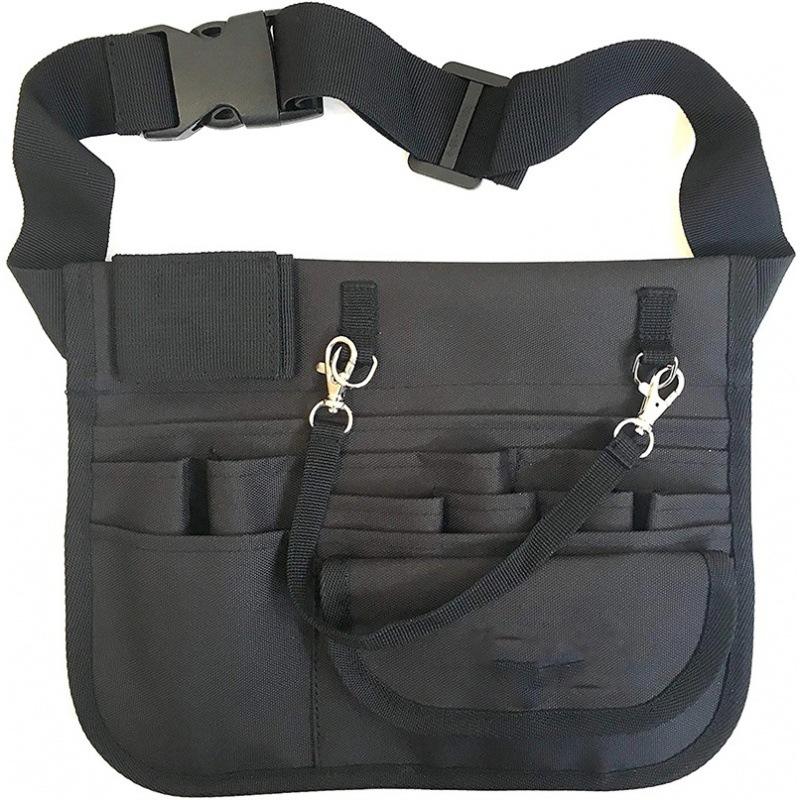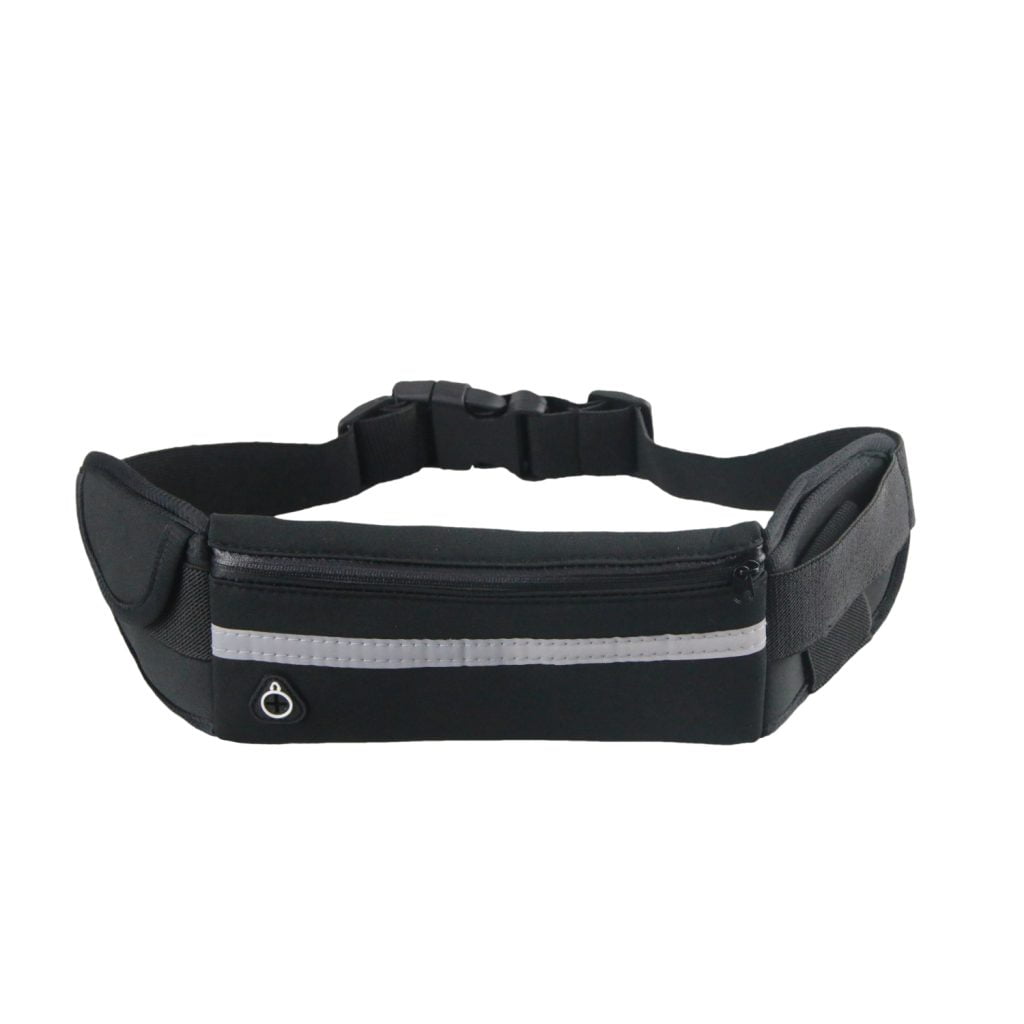 Concealed Carry Fanny Pack Holster
You May Also Want To Know
Every Inch Counts: Elevate Your Preparedness with Our Tactical Waist Bag
Your Gear, Your Rules – Tactical Waist Bags Redefined
The Most Comprehensive Tactical Waist Bag Guide
A. Brief Overview of Tactical Waist Bags
Tactical waist bags, commonly known as fanny packs, have evolved beyond mere storage solutions and emerged as style statements. Originally rooted in military utility, these bags have seamlessly integrated into daily life, offering a blend of functionality and fashion. The guide explores the facets that make tactical waist bags a dynamic accessory for various lifestyles.
B. Growing Popularity and Versatility
The surge in popularity of tactical waist bags is a testament to their versatility and adaptability. From urban explorers to outdoor enthusiasts, individuals across diverse demographics are embracing these bags. This section delves into the reasons behind their widespread adoption, discussing the bags' ability to cater to different needs and activities.
The primary goal of this guide is to provide readers with a comprehensive understanding of tactical waist bags. By navigating through the various aspects, readers can make informed decisions when choosing a bag that aligns with their lifestyle. From features and designs to practical applications, the guide serves as a valuable resource for anyone considering or curious about incorporating a tactical waist bag into their daily routine.
II. Understanding Tactical Waist Bags
Tactical waist bags, sometimes referred to as hip packs, are compact, strap-on bags designed to be worn around the waist. Originating from military gear, these bags were initially crafted for soldiers to carry essential items in a secure and accessible manner. Over time, they've transitioned into civilian life, maintaining their practical design while evolving in style.
B. Evolution from Military to Everyday Use
This section provides a detailed historical context, tracing the transformation of tactical waist bags from their military roots to becoming ubiquitous in everyday fashion. The evolution encompasses changes in materials, design, and functionality, exploring how these adaptations have broadened their appeal and utility.
C. Differentiating Features
To understand the essence of tactical waist bags, it's crucial to identify their distinguishing features. This part of the guide outlines key characteristics such as multiple compartments for organized storage, durable materials for longevity, and often modular designs that allow users to customize their bags according to specific needs. This exploration sets the stage for the subsequent sections, delving deeper into the intricacies of these features.
III. Why Choose a Tactical Waist Bag
A. Convenience and Accessibility
Tactical waist bags offer the convenience of hands-free mobility, allowing users to engage in various activities without the hindrance of carrying a traditional bag.
2. Quick Access to Essentials:
The design emphasizes quick and easy access to essentials, making it efficient for retrieving items on the go.
3. Ideal for Urban Settings:
Well-suited for urban environments where quick movements and accessibility are crucial, such as navigating crowded streets or public transportation.
B. Stylish yet Practical Design
1. Blend of Fashion and Function:
Tactical waist bags seamlessly blend style with practicality, offering a versatile accessory that complements various looks.
Contemporary designs cater to the evolving tastes of fashion-conscious individuals, ensuring that the bag is not just utilitarian but also a statement piece.
3. Adaptability Across Outfits:
The design versatility allows the bag to transition effortlessly between casual, sporty, and even semi-formal outfits.
C. Versatility for Various Activities
Ideal for travel, providing a compact yet spacious solution for carrying essentials without the bulk of traditional luggage.
Suited for outdoor enthusiasts, offering durability and functionality for activities like hiking, camping, or biking.
Perfect for daily use, catering to individuals who seek a reliable companion for their everyday essentials, from work to leisure.
D. Durability and Longevity
1. High-Quality Materials:
Tactical waist bags are crafted from durable materials such as nylon, Cordura, or polyester, ensuring longevity and resistance to wear and tear.
Robust stitching techniques enhance the bag's durability, providing a reliable option for individuals with an active lifestyle.
3. Weather-Resistant Features:
Many tactical waist bags come with weather-resistant coatings, safeguarding contents from unexpected rain or adverse weather conditions.
1. Secure Buckles and Zippers:
Tactical waist bags often feature secure buckles and high-quality zippers to prevent accidental spills and unauthorized access.
Some designs incorporate RFID-blocking pockets, adding an extra layer of security to protect sensitive information.
Concealed pockets provide a discreet space for valuables, enhancing security during travel or crowded settings.
Many tactical waist bags come with a modular design, allowing users to customize the bag based on their specific needs and preferences.
2. Patches and Accessories:
Users can personalize their bags with patches, accessories, or even tactical gear, adding a touch of individuality to their style.
3. Color and Style Choices:
A variety of color options and styles cater to diverse tastes, ensuring that users can find a tactical waist bag that resonates with their personal style.
IV. Exploring Tactical Waist Bag Designs
A. Compact vs. Larger Options
Ideal for minimalists and those who prioritize lightness.
Suitable for essentials like keys, wallet, and a phone.
Popular for urban use and short trips.
Cater to users with more extensive storage needs.
Multiple compartments for organization.
Suited for travel, outdoor activities, and extended outings.
B. Multiple Compartments and Their Uses
Accommodates larger items such as a camera or water bottle.
Perfect for quick access to small essentials like keys or a map.
Ideal for valuables and items requiring extra security.
For specific items like sunglasses or a power bank.
C. Materials and Durability
Nylon, polyester, and Cordura for durability and water resistance.
Reinforced stitching and robust zippers.
Weather-resistant coatings for outdoor use.
Balancing Weight and Durability:
Options for lightweight urban use to heavy-duty outdoor use.